Category Archives:
Companies
On June 21, 2017 Energy Efficiency Alberta has announced a new Residential and Commercial Solar Program aiming to achieve a goal of 10,000 new rooftop solar installations by 2020.
This program is not Alberta's first incentive program for solar, although it is the most ambitious one to date, offering significant incentives to residential, commercial, and non-profit customers in the province. It is based on earlier extremely popular solar programs for municipal and on-farm solar projects.
If you own a home in Alberta and are looking to install solar panels, you can now receive 30% off your solar panels system cost up to a maximum of $10'000. The $0.75/watt solar rebate is based on the total installed capacity of your project.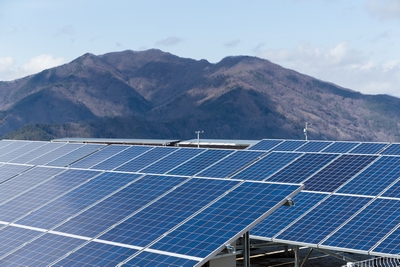 Ground-mount or Rooftop residential solar panels systems are limited to 15kWp DC in size, which equals, for example, to 60 panels of 250 Watts each.
At the same time if you are a business or a non-profit organization in Alberta, your solar panels rebate can reach 25% or $500'000, whichever is greater. Solar farms and arrays are limited to 5 MW in size. Rebate value is set at $0.75/watt as well.
In order to qualify for the program, residential solar system must be energized within 180 days and commercial and non-profit within 365 days of the Part I approval date. After completing installation and connecting your solar panels system, you would have to submit your eligible expenses to Energy Efficiency Alberta.  Approval and allocation of funds will occur on a first-come, first-serve basis.
"The Government of Alberta is positioning the province for the diversification of its energy future by exploring another one of its abundant energy sources – the sun. More Albertan households and small businesses will now be empowered to go solar, strengthening local economies and creating jobs. The government has delivered on their word, and the Canadian solar industry is ready to deliver in return," says John Gorman, president and CEO of the Canadian Solar Industries Association.
According to David Dodge, the chairman of EEA, "The Prairies have the best solar resources in Canada, and there are a lot of potential investment opportunities. This is the first of several programs that will help create jobs and diversify Alberta's energy economy into clean sources of energy."
Energy Efficiency Alberta estimates that the new rebate program will:
Support the creation of 900 jobs in Alberta's solar sector
Cut solar installation costs by up to 30 per cent for residences
Cut solar installation costs by up to 25 per cent for businesses and non-profits
Reduce greenhouse gas emissions in the province by about half a million tonnes—the equivalent of taking 100,000 passenger vehicles off the road
Rob Harlan, Executive Director, Solar Energy Society of Alberta, applauded the new measure. "Albertans are ready to go solar, with growing demand, a world-class solar resource and an eager and capable solar industry. A sustained government push has been the missing piece for creating local jobs and clean energy in our province."